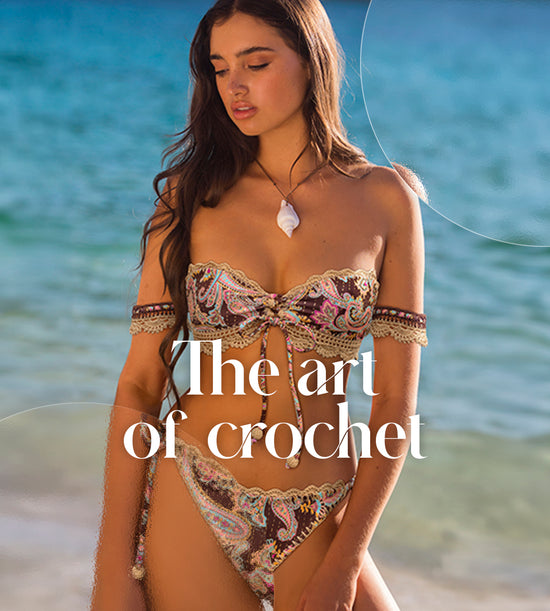 Del Maar wants to honor Latino art and creativity by expressing it through fashion and making it known to the world.
We offer high quality swimwear handmade by South American artisans that stand out for their Latino designs, unique and trendy details.
Del Maar currently works in collaboration with artisan women, heads of households in Latin America. What Del Maar wants with the use of the crochet technique is to empower the artisan in each piece, to revalue the "handmade" and preserve the legacy that transmits the artisan technique for future generations to be connected to their communities. In order to work in collaboration with the artisans, it is necessary to understand the technique as well as their environment and traditions.
According to many researchers, crochet does not have a definite origin in history, nor an exact date since the beginning of this technique. However, the strongest theories suggest that the history of crochet starts from its popularization in Europe during the 15th century. Although, during the 18th century in Ireland there was an important milestone in the history of crochet since characters such as Mademoiselle Riego de la Branchardière published a book with crochet patterns, with this action, the technique began to be replicated all over the world. Subsequently, it reached South America, where it became part of traditions in several countries.
In Peru, this artisanal technique, as well as a variety of cultural elements arriving in the country, managed to merge with the exquisiteness and unique Latin character. Over time, although in Europe the technique was forgotten, in this region it remains as a legacy between generations ...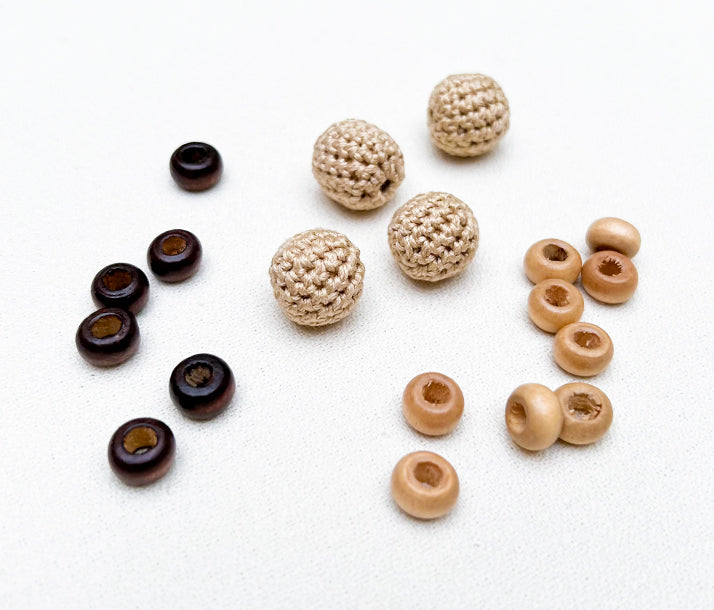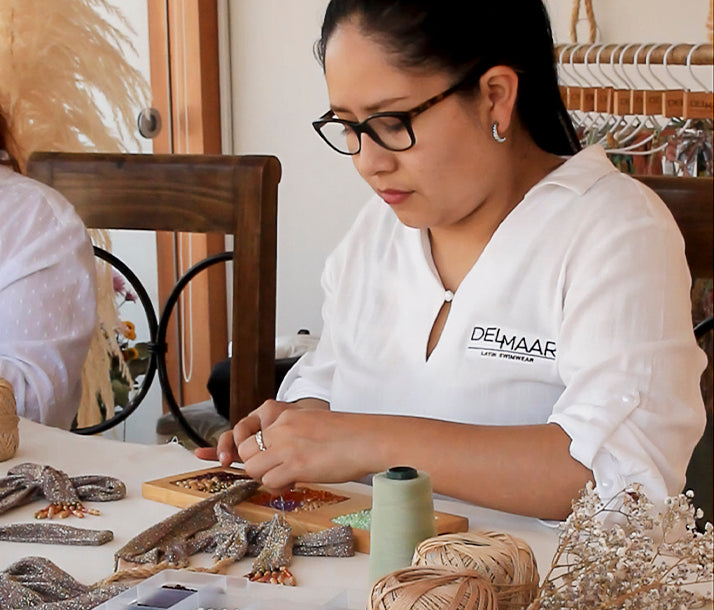 Del Maar believes that it is very important to achieve a balance between tradition and modernity in the elaboration of each piece. The goal is to use the crochet technique with innovative designs, but always honoring the essence and history of our cultural heritage.
Our desire is to raise awareness in the fashion world about the legacy of our artisans and the important role they play in preserving the tradition of crochet. Del Maar's goal is to promote the art, textile traditions and the Latin American essence through unique and exclusive products.