At Del Maar, each piece is unique as they are made by the hands of women artisans, making each bikini is a true piece of art. We seek to empower every woman who wears the bikini, but also all those behind each piece.
Meet Pamela, Ana and Adela, some of the amazing women that make our dreams come true.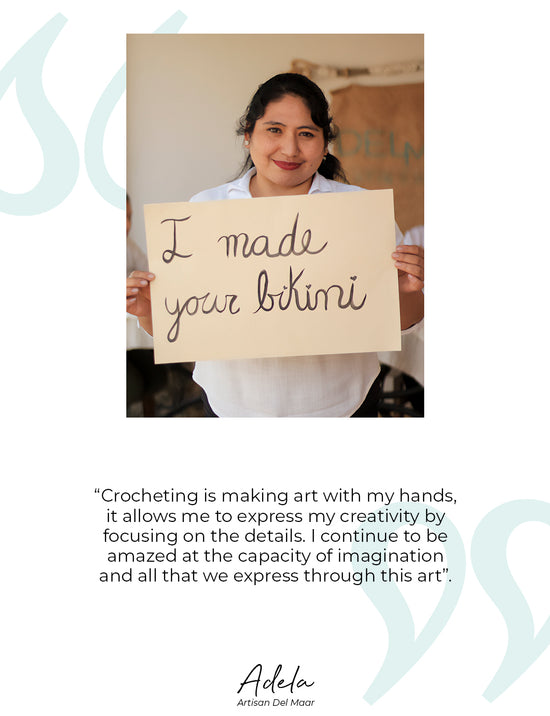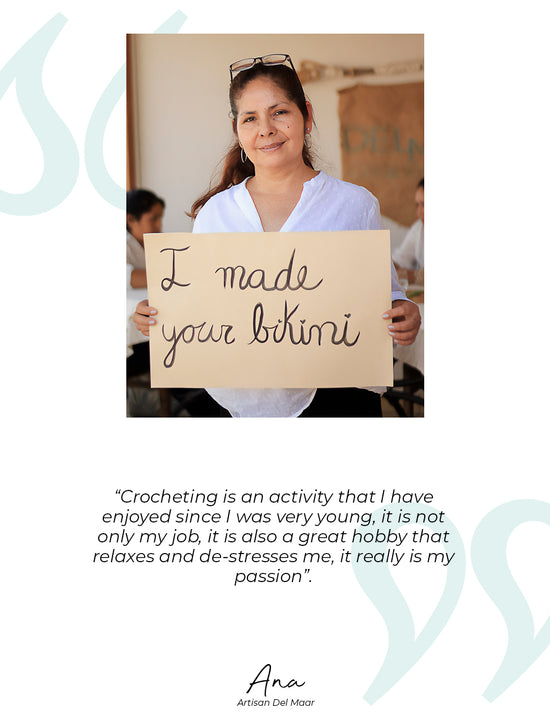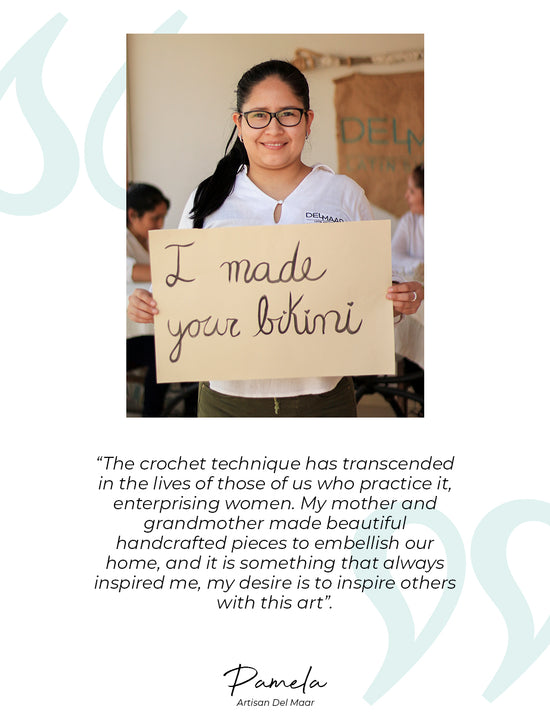 Each one of our artisans is convinced of achieving Del Maar's heart's desire. With the remarkable art of creating unique pieces based on crochet techniques, together we make it possible to materialize the beauty of a culture, tradition and effort of prodigious women. In this way, considering the woman's body as a perfect canvas, we manage to enhance it with each of our pieces of art and in the same way empower each talented hand that creates it.